Good Friday Morning!  As part of a special LAND O LAKES® Eggs opportunity, this morning I'm hosting a special post from Shelly from Cookies and Cups (see her post below), where you'll find a fun new brunch recipe from her. At the very end of the post, you'll find a giveaway for $100 to make your very own favorite brunch recipes. Later tonight? A giveaway from the folks at OXO. And scroll down if you missed my regular Thursday night post (a recipe for Peachy Keen Grilled Chicken). Later!  Cate
I have always wanted to be a brunch person.
Here's my romanticized version of a "brunch day:" Wake up on a sunshiney, springtime Sunday morning (without an alarm clock or children jumping on my stomach), read the weekend newspaper in my crisp white-sheeted bed with no obligations to get ready for, lazily look over at my husband and say, "Let's go for a drive today," to which he would say, "Yes, let's go for a Sunday drive right after we have a nice, relaxing brunch."
That's how it goes down in my mind. What really happens is more like this…
Sunday morning 6:45 am I am woken up to "MOMMMMM!!! Can we play Wii?" "MOMMMMM!!! What's for breakfast?!" "MOMMMMMM!!! Can Joey come over today?"
All of that before 7:00 am. No mention of a Sunday drive, no mention of the weekend newspaper, no mention of brunch. Sigh.
What I have discovered is I can marry the romanticized version with the real-life version. Kinda.
Here's how: plan a brunch at home.
I can do that! Have it be for just your family, or invite people over to hold yourself accountable. I suggest the inviting of other people, because Sunday mornings can quickly get away from you if you let them.
What I have found is that brunch, while sounding all fancy and glamorous, is totally doable. Easy, actually. All you need to do is plan your meal around a single main course dish. One that can be prepared in advance is not only recommended but encouraged.
Eggs are a favorite ingredient when making food to share for springtime gatherings and celebrations. A favorite go-to brunch meal in our family is a tart or a quiche. They are so adaptable and easy.
You can make your springtime brunch more special, and more delicious, by using high-quality LAND O LAKES® All-Natural Farm-Fresh Eggs. Using higher-quality ingredients makes every part of your brunch more special, in my opinion.
Here's my favorite Sunday brunch meal…it's fancy enough to serve on special occasions but simple enough to serve to your family on any given weekend.
Start with LAND O LAKES® All-Natural Farm-Fresh Eggs. All LAND O LAKES® Eggs are "eggstraordinary" because they are produced by hens fed a premium, vegetarian whole-grain diet consisting primarily of whole ground corn and soybean meal, with no added hormones, antibiotics, animal fats or animal by-products. These eggs are gathered at the peak of the hens' egg-laying cycles, which can make the eggs more delicious.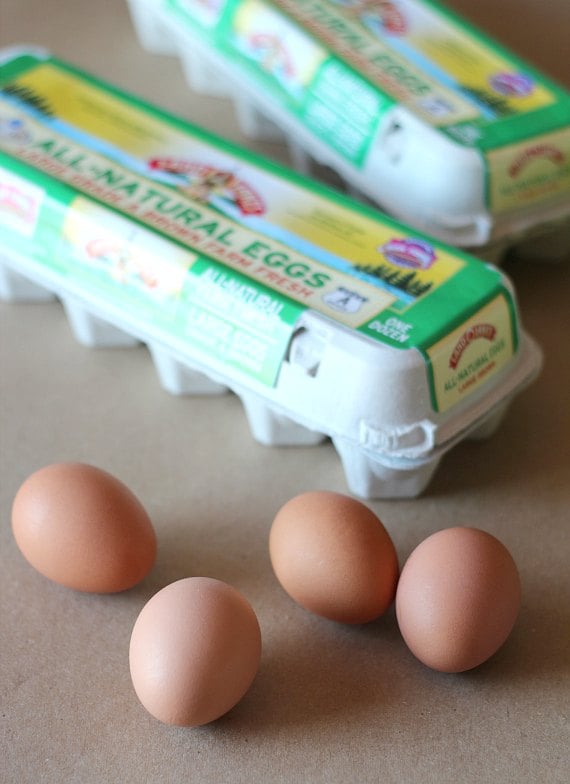 You will need to place a pie crust in a 10″ tart pan. Bake the crust for 5 minutes and transfer to wire rack.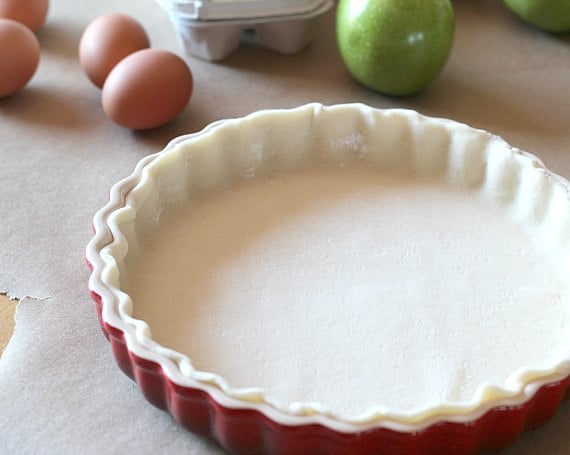 While the crust is baking, cook the breakfast sausage and mix the egg mixture…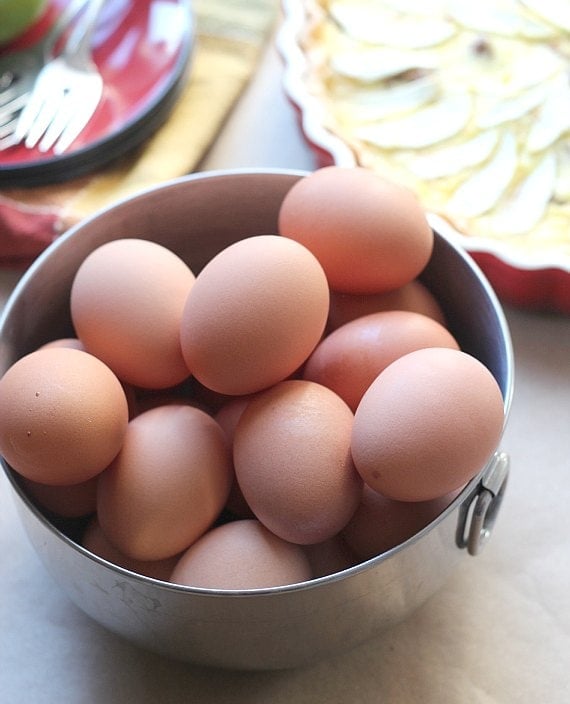 Crack the eggs in a bowl, whisk together and add some milk and seasonings.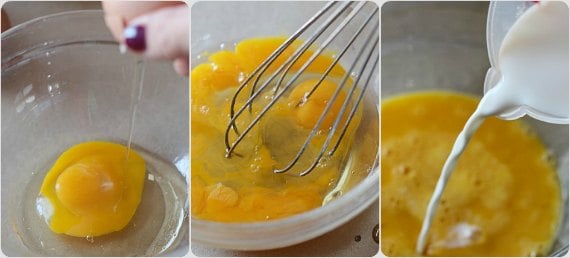 When sausage is cooked, spread evenly on top of the partially-cooked crust. Then sprinkle cheese on top and cover with the LAND O LAKES® Eggs mixture.

Finally, slice a medium green apple into thin slices and arrange on top of the tart.
Bake the tart for 40- 45 minutes until center is set. You will have a gorgeous, completely impressive main course for your brunch. What's lovely about this tart is you can serve it warm, room temperature or even cold.
Now guess what? I want you to have your own brunch. And to do that you will need money, right? How about $100? That should cover it nicely, I think…
To enter for a chance to win a $100 Visa gift card, courtesy of BlogHer, leave a comment on this post telling me:
What is your favorite spring egg dish to make when you're hosting guests?
SWEEPSTAKES/GIVEAWAY RULES No duplicate comments. You may receive (2) total entries between 3/16 and 3/29 by selecting from the following entry methods:a) Leave a comment in response to the sweepstakes prompt on this post b) Tweet about this promotion and leave the URL to that tweet in a comment on this post c) Blog about this promotion and leave the URL to that post in a comment on this post d) For those with no Twitter or blog, read the official rules to learn about an alternate form of entry. This giveaway is open to U.S. residents age 18 or older. Winners will be selected via a random drawing, and will be notified by e-mail. You have 72 hours to get back to me, otherwise a new winner will be selected. The Official Rules are available here. Good Luck!
Egg, Apple, Cheese and Sausage Tart
4 LAND O LAKES® All-Natural Farm-Fresh Eggs
16 oz breakfast sausage, cooked and drained
2/3 cup milk
1 (heaping) cup grated sharp cheddar cheese
1 tart apple, cut into thin slices
1 pie crust (pre-made or homemade)
salt and pepper to taste
Preheat oven to 350°.
Place the pie crust in a 10″ tart pan. Bake for 5 minutes and transfer to wire rack.
Cook breakfast sausage in a medium skillet, drain.
In a medium-sized bowl whisk eggs, then add milk and salt and pepper. Whisk again to combine.
Spoon sausage into partially baked pie crust, sprinkle cheese on top of sausage and pour egg mixture evenly over sausage and cheese. Finally, arrange apple slices on top.
Bake 40-45 minutes until center is set. Serve warm, room temperature, or even cold.
*Can be made ahead to serve the next day and can also be frozen.
*Store covered in refrigerator for up to 3 days