Hey all – hope you enjoyed your weekend. I had hoped to be scooping up lots of fresh veggies and fruits at the Farmers Market today, but they haven't opened yet. Last I checked, June through October would mean that today was opening day, but maybe next weekend.
No cooking today, but I'll point you to a few other food pieces I've written recently before we get to Weekend Dog Blogging. I have a small article on banana goodness over on Fit Fare, and the June issue of Very Good Things is up, where I have two articles, one on the Better than Sex Cake and another on The Husband's favorite entree. This issue of Very Good Things is a big "Man Issue," so go check it out.
And now the Weekend Dog Blogging roundup. Don't forget, you can also join my Flickr group as another place to show off your cute pups to a whole new audience. Tune in tomorrow to see what adorable kitchen gifts I got recently from my parents' trip to Maine. Until then…
A year ago today… all about comfort food.
Up first are the two snoozers from Cucina Bella in Connecticut. Scrappy sure looks pretty uncomfortable, but I guess when you're that tired, any space will do:

Bailey from The Savory Notebook gets one last look before his big move to Pennsylvania:

A muddy, but very happy, Nigel from La Mia Cucina:

Ziggy from Soul Fusion Kitchen enjoys some cuddles and warm Los Angeles sunshine — send some of that sun our way!

The intensely adorable Gino from The Flying Apple in Austria:

A very sweetly serious Simba from Up a Creek without a PatL:

Now what dog doesn't L-O-V-E a road trip? Looks like Multy and Max from Peanut Butter Etouffe are no exception:

The tired trio from Dispensing Happiness check in … what the heck does Stephanie do to them?! ;)

A Weekend Dog Blogging newcomer, please welcome Lola (love the name!) from Alice Q. Foodie:

Hugo from Just Heavenly is finally back for an appearance: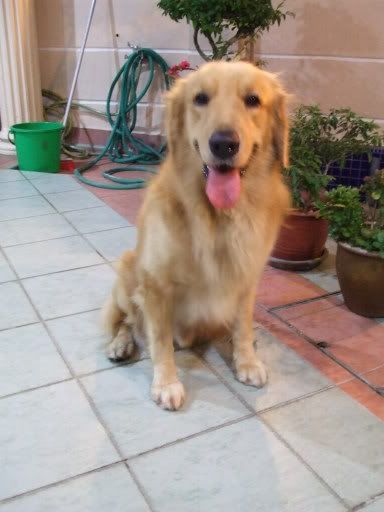 Trying very hard to catch up on her zzzz's, it's Sophie from You Gonna Eat All That?:

And last, but not least, our own Eli, enjoying a rest at the top of a small cliff:


Print it!