Quick post tonight … Emmys are on, and I'm a sucker for red carpet coverage. Going right to the Weekend Dog Blogging roundup. Until tomorrow…
A year ago today … Cuban cooking.
Fred from Experimentation of Tastes pops in:

Newcomer Love visits us from Catching Points:

The trio from Dispensing Happiness in Tennessee share the couch … and naptime.

Alhtough she is a regular contribution to my ARF/5-A-Day weekly roundup, this is the first time FatFree Vegan from Mississippi is joining in our Weekend Dog Blogging fun … meet Jazzy!

The very happy Robin from Farmgirl Fare in Missouri:

Another newcomer joins us … Tasha from Turtle Hollow Farm in New Jersey:

Tming is everything. Love this shot of Mr. Woofy from Kitchen Wench:

Kaji from A Transition to Vegan is up w-a-a-y past his bedtime:

Willie from Eating for One in Kansas and his bad hair day: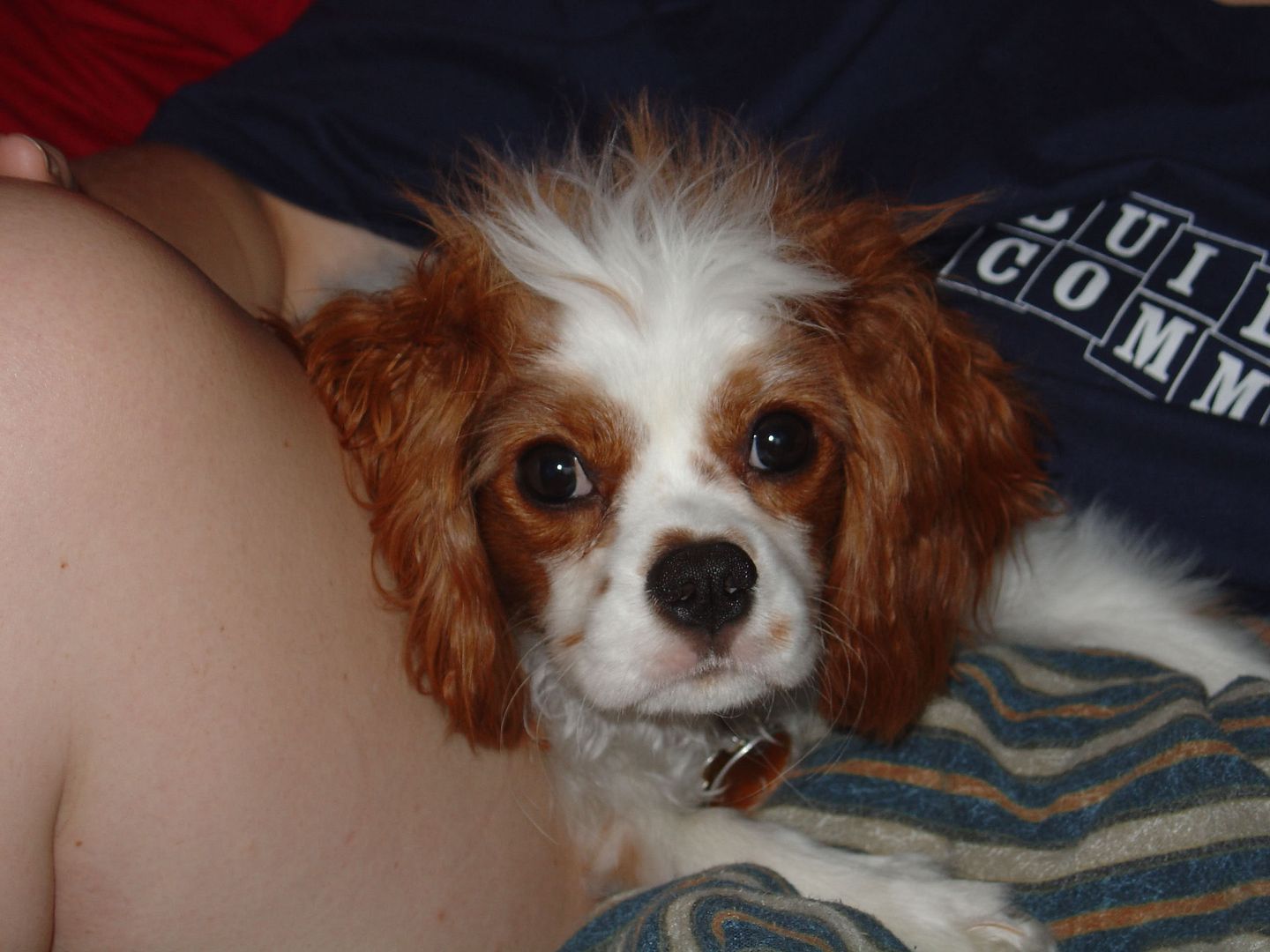 Simba from Up a Creek Without a PatL enjoys some time on the water:

And last, but not least, our lovable Eli: