A simply gorgeous day that deserved for every minute of it to be spent outside, and I managed to do just the for most of the day. It f-i-n-a-l-l-y stopped raining, and we took advantage of it. Nicholas and Eli joined me on a quick trip to the farmer's market, and then we ran a few errands to get ready for tomorrow's festivities … not the easiest thing to do with The Husband around. ;) He knows something is going on, but doesn't know what, where, when or who, so I'm good with that.
The Neighbors came over for dinner tonight, and we continued our Comfort Food theme. There was a slight, but beautiful, chill in the air, and it was perfect for a starter of Beer and Cheddar Soup. One of my favorite aspects of Fall is soup weather, and tonight was an ideal kick-off. For the main course, I made a pot roast, with sides of Smashed Potatoes and Roasted Potatoes. For munchies, I made Dave Lieberman's Spinach, Artichoke and Bacon Dip – love that one.
Now that August is over, I'll leave you with the list of new recipes (17) I made last month. Some definite standouts; only a few duds. I've loaded all the recipes I've made through the end of June in the recipe section of the site, if you're looking for any, and will be working on July next. Until tomorrow… 
New Recipes Made in August
Giant Chocolate Chip Cookies
Lava Flows (which we renamed Strawberry Coladas)
S'mores Fudge
Chocolate Dipped Pretzels
Pasta Puttanesca
Chickpea and Rosemary Dip
Barbara's Watch Hill Sour Cream Coffeecake
Avocado Salad
Nantucket Lemonade
Garlic-Crumbed Tomatoes
Warm Potato Salad with Capers and Celery
Basil-Turkey Mini Focaccia Sandwiches
Scampi Pasta
Antipasto Salad
Golden Butter Cupcakes with Vanilla Buttercream Frosting
Peanut Butter and Oatmeal Rounds
Super Tuscan Burgers
A year ago today … cookbooks and sweet potatoes.
A very obedient Tasha checks in from Turtle Hollow Farm in New Jersey:

Bear from Farmgirl Fare in Missouri is on the prowl:

The trio plus one check in from Dispensing Happiness in Tennessee. Stop by Stephanie's site to see who the "plus 1" is.

The cutie Kaji is up next from Transition to Vegan:

Someone isn't paying attention to the game… it's Willie from Eating for One in Kansas: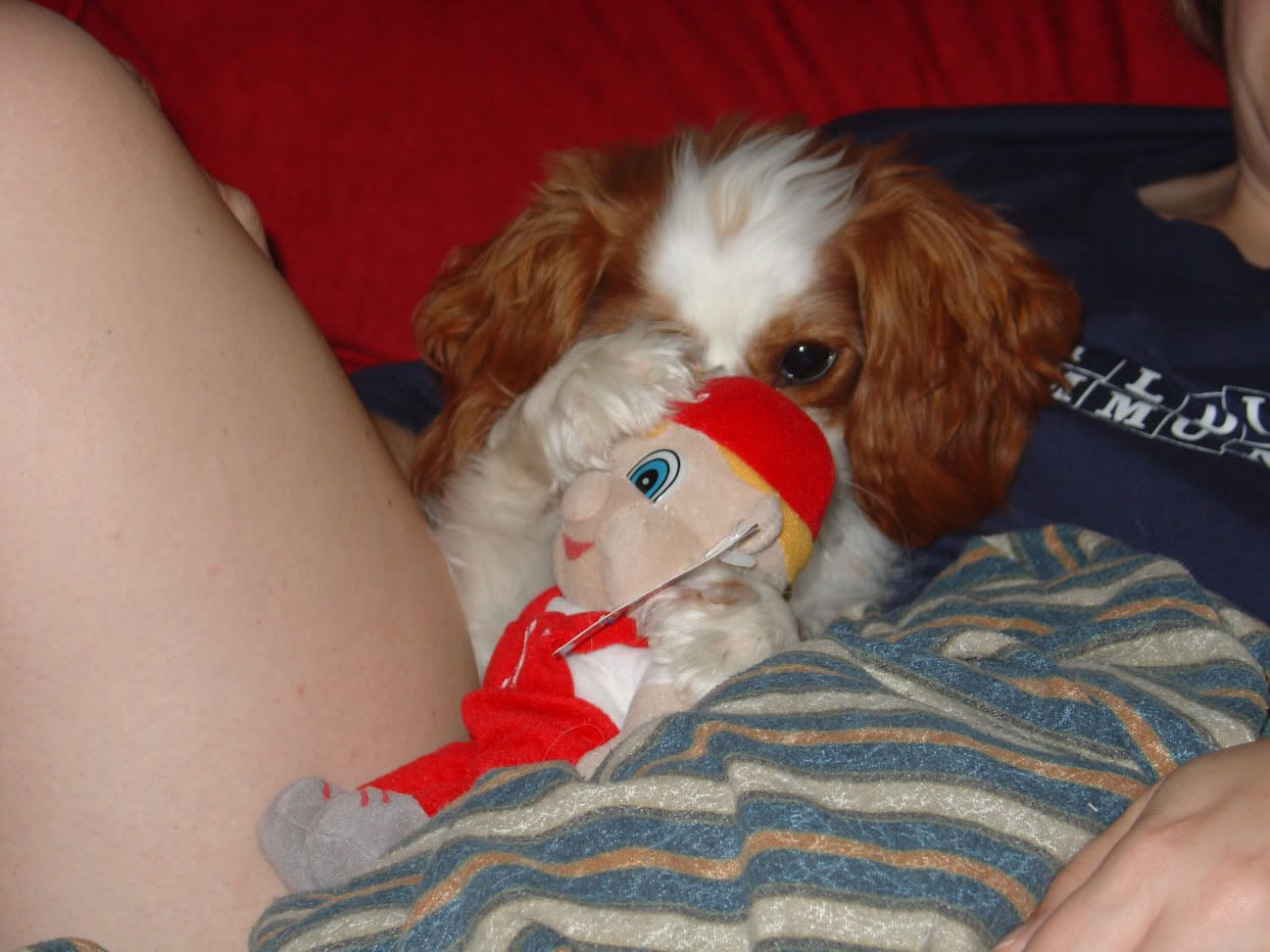 A sleepy Love from Catching Points:

And last, but not least, our goofy Eli, as photographed by Nicholas: