Over the last few years, I've really branched out in terms of what kind of fish I will eat.  I mean, really, how can I tell Nicholas that he has to try everything once if I'm not willing to do the same?  My party line was always that I didn't care for "fishy fish."  I'd eat clams, oysters, mussels, shrimp and scallops with the best of them, along with cod and flounder, and that was it.  But somewhere along the line, I started liking salmon.  First it was on a pizza, then a dip, and now I'll even eat it with cream cheese on pumpernickel.  Then I started treading the waters with tilapia and discovered an OMG recipe that we love.  Now … it's haddock.  Making a recipe for buttery haddock from a recent issue of Rachael Ray's magazine, I discovered that I was too quick to write it off before.  Truth be told, it's really not that different from cod, flounder and tilapia … true, some are more firm a white fish than others, but after that, they're strikingly similar.  With the sun-dried tomato topping, the recipe made the perfect contribution for tonight's ARF/5-A-Dayround-up (recipe to follow tomorrow).  Now for what other food bloggers have cooked up for you…
Snarkmeister from Table for Two is up first this week, contributing Smoky Corn and Peas, which sounds like a great way to beckon some warm weather:

Renae du Jour is back, this time with a unique pizza … with fennel!

Mediterranean Cooking in Alaska relives some fond memories with her Santorini Shrimp in Tomato and Caper Sauce.  Be sure to stop by her site and check out the gorgeous pink sunset:

Claire from Cooking is Medicine baked up a batch of Oatmeal Cookies in honor of The Stepdaughter's birthday today – how sweet!

Sarah from What Smells So Good delivers the uber-healthy West Coast Muffins:

More Bread and Cheese, Please enjoys flirting with leeks in her Chicken and Shiitake Stirfry with Peas:

Siri's Corner is back this week, taking inspiration from Wolfgang Puck with her Baked Cauliflower with Marinara Sauce: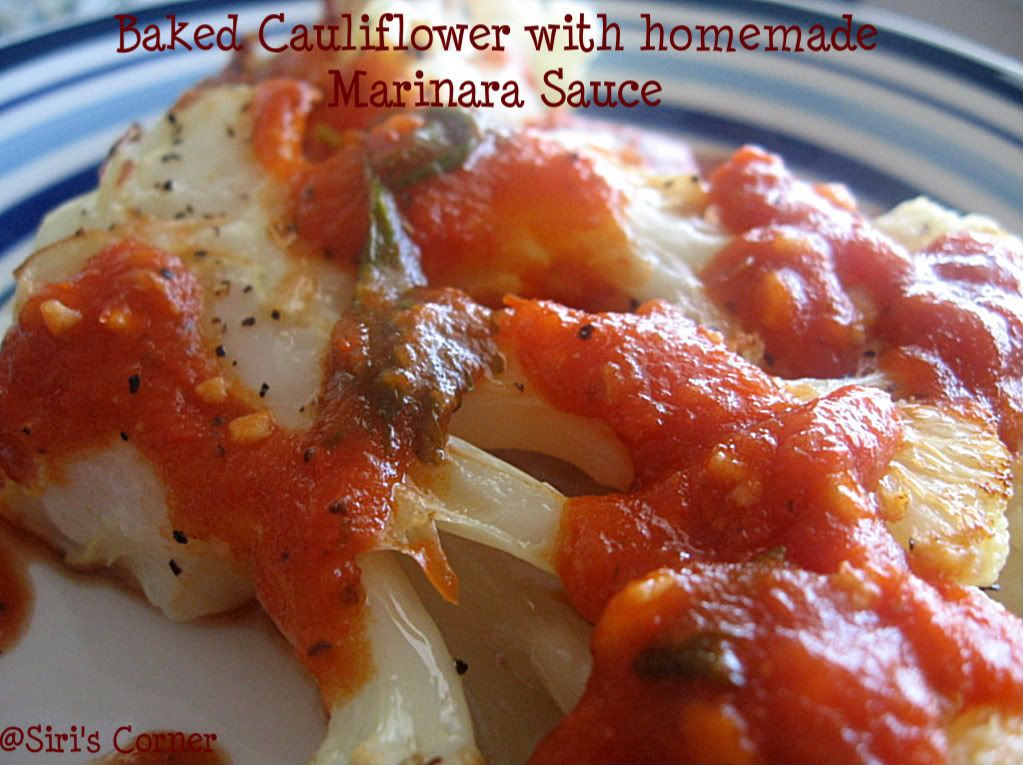 The Chocolate Lady squeaks in at the last minute with the very antioxidant-friendly Chocolate Shortbread:
 
Want to participate in next week's ARF/5-A-Dayroundup?  It's easy, and the deets are right here.  And if herbs are more your thing, I'll be hosting Kalyn's Weekend Herb Blogging here this weekend, for even more food inspiration.  Hope to see you in the roundup!